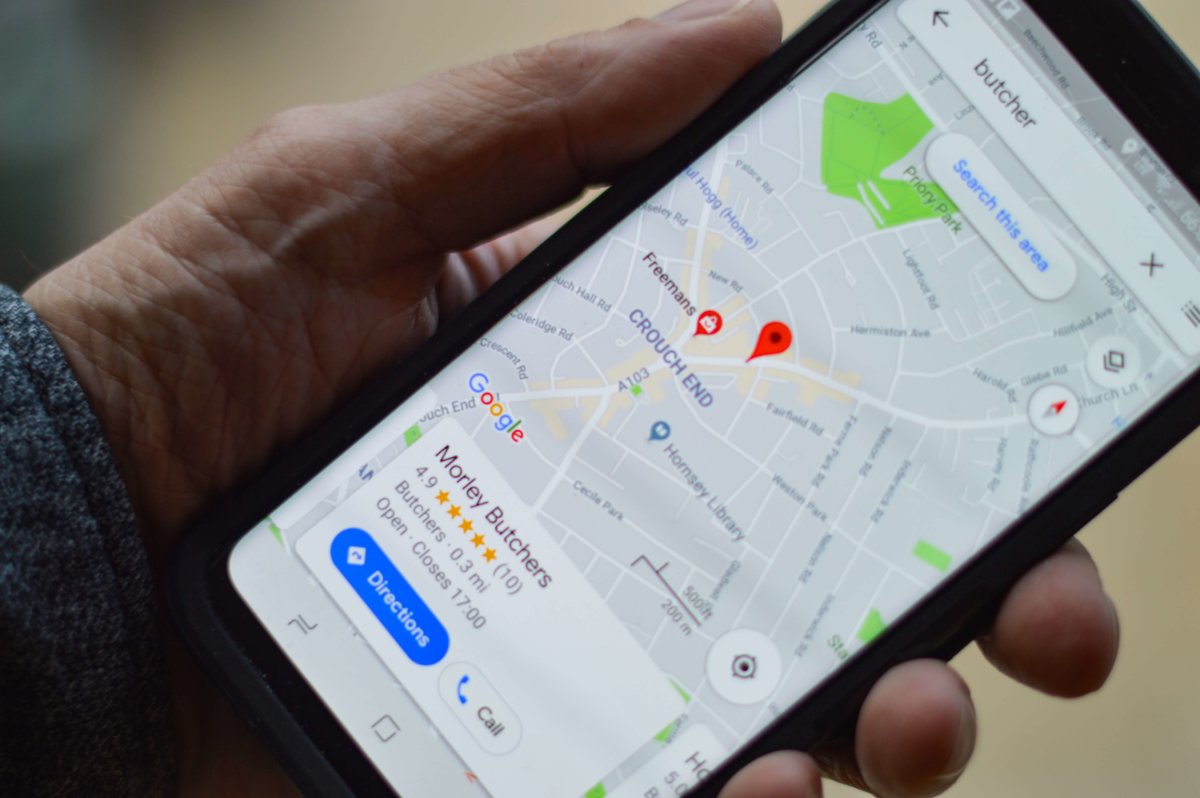 Whether you're opening a new business or have an existing one, these two website hacks can help you get more traffic to your website – for FREE. These tools are readily available for anyone to use, yet tons of businesses ignore these opportunities for promoting your business online for absolutely no cost.
Let's dive in!
Claim and Optimize Free Google Business Listing
Have you claimed your Google My Business Listing? If you're an existing business with a listing, when did you last log in?
Google My Business is a free resource for business owners to claim their business on google and ensure that their business shows up on maps. Don't underestimate the power of this very basic feature! Google maps shows up at the top results of search engine results and can send tons of website and foot traffic to your location.
GMB also offers lots of other features that you need to be taking advantage for two reasons:
Customer Service – this can potentially be the very first interaction a customer has with your business. Think of it as a digital elevator speech! You would never just give a potential customer just your address in real life, right?
The better your profile is, the higher you will likely rank within the Google Map search results. Google only shows 3 listings in their local pack results and you want to be on that list. Businesses who don't rank within the top three report less web traffic compared to those in the local pack.
Here are some of the ways you can and should optimize your profile:
Claim and check your address, make sure the map pin is dropped in the right location.
Add your hours of operation and categories
Add photos of your business, products and team
Check for reviews and respond (See our guide to responding to reviews here) Make sure you have alerts enabled so you can respond in a timely manner.
Use their posting feature to post news about your business and seasonal specials
Other features to look at include Google Virtual tours which we recommend specifically for restaurants and points of interest places. GMB also offers Insights; analytics that show how many people visited your website via your listing. Set a reminder to check these regularly, a drop off in traffic can indicate that a competitor has stepped up their game.
Claim and Optimize your Yelp Listing
Love them or hate them, review websites influence consumer behavior more than ever

While you can't control (i.e. remove reviews), there are numerous steps you can take to show your business in the very best list possible.
Yelp is also a strong contended in search results, often showing in the top 5 local search results with a highlighted business for the search term that was used. This can give you tons of traffic – at absolutely no cost to you!
To optimize Yelp, make sure you
Claim your listing – a simple process involving Yelp calling your business location to verify you are the owner.
 Add photos of your business – don't let your customers be the only ones in control here!
Reply to review
Watch your analytics
While Yelp is free, consider adding a few of their paid features like hiding competitor ads. If you have a high rating on Yelp, their paid ads are a good additional hack to attract customers but if you're struggling with low ratings (or few), wait until your profile has improved.
These are not the only two free resources online to promote your business. There are other more industry specific review sites and resources you can use, like Tripadvisor which all restaurants and Points of Interest should have claimed listings. By claiming GMB and Yelp you will optimize your chances of growing your website traffic and helping customers find your business.