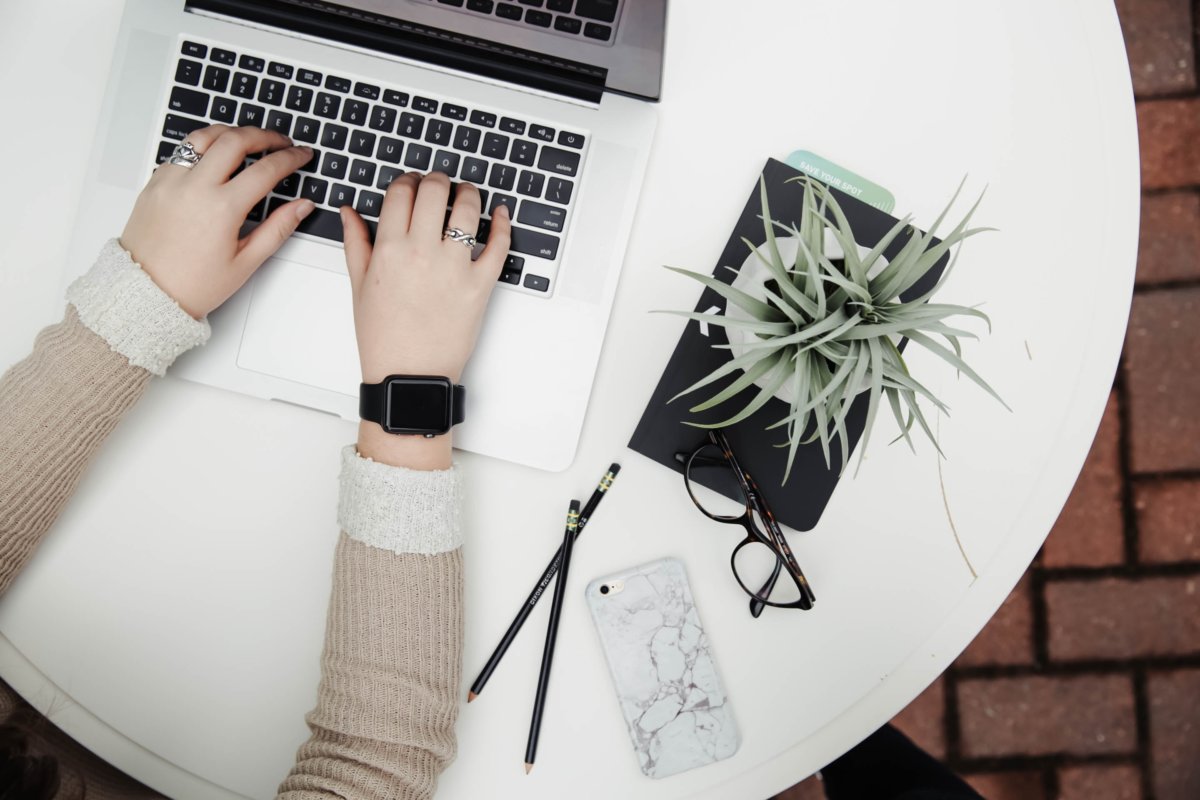 Blogging can be one of the most effective ways to promote your business. Apart from having a web developer set up a blog (or you can do it yourself with minor technical skills), blogging is free and can help create content for numerous other marketing activities.
The challenge is to commit to writing, carving out some time and sticking with it. The effects of writing articles compounds over time so it's important to not give up to soon.
In this article we're going to cover some of the reasons why you should be blogging and how to get started.
BENEFITS OF BLOGGING
Establish yourself as an expert
Writing articles can help position you as an expert in your field. Research shows that consumers read 3- 5 articles before making a purchasing decision. What better way to present your company than through articles where you can showcase your expertise?

Help your website rank better
Adding content regularly to your website can boost your website rankings. We often see in google analytics that articles are entry pages to websites, because those pages show up in search results. Keep in mind that articles are compounding, meaning organic search increases their traffic over time (so the sooner you get started blogging, the better!).
Create content for multiple marketing efforts.
An article can be used as a content base for multiple marketing effort such as:
Email Marketing
Social Media
Handouts
One your article is written, break it down into micro content and use it on other platforms. In fact, the average marketer repurposes their content two to five times!
HOW TO START WRITING
For many, getting started with blogging can be a daunting task. After all, many of us don't write articles daily. It can be a little hard at first, but after a while you will find a style and routine that works. Here are a few tips to get started:
What should you write about?
This is where many new writers get stuck. WHAT do I write about? Simplify this process by thinking about the most commonly asked questions about your business and services you provide. Or consider key points you touch on in a sales process. You probably already have a great deal of content ideas, you just have to think about it in a new way.
When providing tips, you can bridge to related fields. For instance, an electrical company who does landscape lighting could write about landscape design trends and tips on how lighting can create an ambience.
How-to's are another great way to show your expertise and lend credibility to your business. Don't be afraid to give free advice for DIY'ers. They may not be your target customers but other potential customers checking out your website will be impressed that you are sharing that type of information.  Here are some further examples of topics by industry:
IDEA LIST BY INDUSTRY
Urgent Care blog topics
Health tips like tips for staying healthy during flu season, benefits of healthy eating
Window and Door Company topics
Interior design, latest trends, new materials
Vacation Rentals topics
Destination posts, things to do in the area, planning a vacation with small children
Google is also a great tool for researching potential blog topics (and titles). Just start typing in "how to… " in the search engine bar and Google will suggest frequently searched phrases.

How often should you blog?
The truth is, the more often you blog the better it is – just make sure you're providing quality content. Research shows that companies that published over 11 blog post per month received almost 3 times more traffic than companies that published one post per month.
However, if you're just starting out, set and achievable goal for 1 – 2 per month. That's already a big increase in new content being added to your website if you're not doing anything now. As you find a flow, increase it to once a week and recruit staff to help with blogging or drafting blogs that you can refine, or hire someone to help provide that service.
The average blog post takes about 3 hours to write so take that into consideration when planning resources.
How long should the post be?
At a minimum, you want the blog to be 500 characters, but the ideal length is around 1,200 words (this article is just under 1,000 in case you were wondering). Titles with 6 to 13 words tend to attract the highest amount of traffic. If you're just getting started, don't get hung up on trying to write a long article. Simply getting started and committing to a schedule will go a long way.
How should the posts be formatted?
Always use images in your blog posts. Always. Using images helps illustrate the points you are making and breaks up the text making it visually easier to digest. You can find free photos on photo services like pixabay.com or sign up for a paid subscription on adobestock.com and for a minimal monthly fee you'll have access to thousands of professional images. Using images in blog posts will get 94% more view so spend some time on making sure your formatting is on point.
Remember, the only cost to starting blogging is your time. It's a simple way to start indexing better in search engines, getting more website traffic and attract more customers. If you have questions about blogging or need a blog set up on your website, contact us and we'll help you get started!